(Worldwide shipping (Prices on demand)
Deutschland: Paket ID track 8,- inkl. Material.
Handover at the Terraristika Hamm.
---
Due to Covid-19 I currently ship only to europe.
Further I make a difference between species which could
just be shipped and which not.
Shipping season is over soon because of the temeratures.
---
Centruroides gracilis  adult males
20 €
---
---
---
Androctonus australis hector i2
CB august 2020
1 = 14 €
5 = 65 €
10 = 110 €
20 = 200 €
30 = 270 €
for higher instars please ask me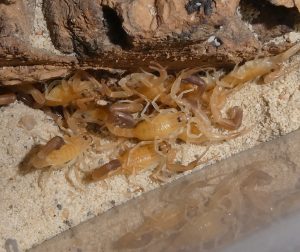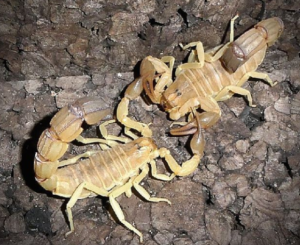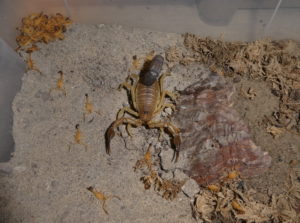 ---
Hottentotta franzwerneri i2
CB september 2020
1 = 11 €
5 = 50 €
10 = 89 €
for higher instars please ask me
---
Hottentotta gentili  i2/3
CB august 2020
1 = 11 €
5 = 50 €
10 = 89 €
---
Androctonus gonneti (Marocco)
sub-/adult
male     18 €
female  25 €
CB may 2020 i3
1 = 11 €
5 = 50 €
10 = 89 €
---
Uroplectes otjimbinguensis
(Namibia)
nearly sold out – please ask me
---
Expected offspring:
Androctonus australis
Androctonus mauritanicus
Buthus draa
Centruroides altagracia
Parabuthus villosus black
(this is the expected offspring I will have for sale,
of course I will have much more offspring of very nice species this year :-)